Cordon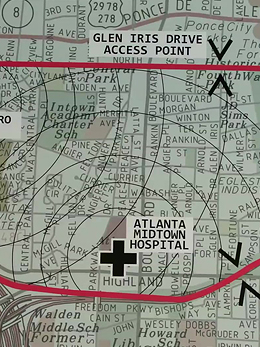 Information
Cordon
Cordon, also known as cordon sanitaire, is the implementation of a quarantine to prevent the spread of disease and infection.
Season 1
The outbreak of a virus in Atlanta results in an area of the city being cordoned off. The quarantine is first placed on the Atlanta Midtown Hospital however, it is extended once the outbreak is confirmed to have spread beyond the walls of the hospital.
The cordoned area is also know as Zone 6.
Locations
The following locations are notable landmarks / buildings within the cordon:
Zone 6
Characters
The following characters are located inside the cordon:
Media
Images
References
Ad blocker interference detected!
Wikia is a free-to-use site that makes money from advertising. We have a modified experience for viewers using ad blockers

Wikia is not accessible if you've made further modifications. Remove the custom ad blocker rule(s) and the page will load as expected.